EXHIBITOR LINE UP ANNOUNCED FOR 2ND ANNUAL FAIR
(New York) June 27, 2017 – TEFAF New York Fall has announced the names of 93 dealers exhibiting at the second annual edition of the acclaimed international art fair launched last October. Focusing on fine and decorative arts and jewelry from antiquity through the early 20th century, TEFAF New York Fall will return to the historic Park Avenue Armory in New York City from October 28-November 1, 2017.
Bringing together a global community of collectors, interior designers, museum curators and connoisseurs, TEFAF New York is recognized for going beyond the boundaries of a traditional art fair at the Park Avenue Armory. It serves to engage fairgoers in an immersive experience through richly curated booth presentations, dynamic programming and unique institutional collaborations that enhance the collector experience.
The Armory will once again be transformed by Dutch designer Tom Postma, whose total reimagination of the landmark Armory stunned fairgoers when it was unveiled last Autumn. Postma's sleek and ethereal designs for TEFAF New York Fall place historical art in a new perspective, and redefines its relevance for our time.
TEFAF New York Fall offers an unprecedented opportunity for collectors, interior designers, museums and art lovers to view and purchase strictly vetted works across a wide variety of collecting areas. These include furniture, decorations, ceramics, glass, silver, textiles, tapestries, antiquities, jewelry, paintings, sculptures, books, manuscripts, autographs, arms and armour, and Asian art. The fair offers something of interest and quality for every visitor.
"We are delighted to return to the Park Avenue Armory to build on the successful debuts of TEFAF New York Fall (October 2016) and TEFAF New York Spring (May 2017)," said Patrick van Maris, CEO of TEFAF. He continues, "We are very grateful that New York has given TEFAF such a warm reception and helped it become part of the vitally important cultural landscape here. As the United States is the largest art market in the world, we are looking forward to further our presence in New York while continuing to showcase the very best the art world has to offer."
"When we first announced TEFAF would be coming to New York, dealers, collectors, and art enthusiasts wondered how the TEFAF experience would translate in a very different city and venue," noted Michael Plummer, Managing Director of TEFAF New York. "We have been amazed by the positive feedback and momentum from the first two fairs and we are excited for another New York showing, this time returning to TEFAF's roots, focusing on historic art, antiquities and Old Masters."
While many exhibitors from the fair's debut are returning for TEFAF New York Fall 2017, the fair also welcomes 10 new exhibitors, further strengthening both the strength and range of objects to be shown at the fair.
New Exhibitors for TEFAF New York Fall 2017 are:
•Caylus Gallery (Spain) – based in Madrid and specializes in Spanish and Italian Old Masters, focusing on Spanish paintings from the Gothic to the Romantic period.
•Daxer & Marschall Kunsthandel (Germany)– specialists in European paintings, oil sketches, drawings and sculptures from the 16th to the 20th century.
•Galerie Canesso (France) – presenting works by Italian artists and artists who painted in Italy.
•Galerie Delalande Paris (France) – specializing in antique objects and artifacts, Galerie Delalande showed at TEFAF Maastricht 2017.
•Galerie J. Kugel (France) – has exhibited at TEFAF Maastricht since 1991 and specializes in objets d'art, silver, furniture, sculpture, scientific instruments, and paintings.
•Maria Kiang Chinese Art (Hong Kong) – focuses on ancient Chinese objects and showing in the United States for the first time since 2010.
•Mullany (UK) – first showed at TEFAF Maastricht in 2017 with a concentration on Haute Epoque fine art with an emphasis on Continental sculpture, works of art, furniture and complementary old master paintings dating from 1200–1700.
•Talabardon & Gautier (France) – Paris based gallery with a focus on Old Masters paintings.
•Thomas Colville Fine Art (United States) – experts in American and European nineteenth century art.
•Thomas Salis (Austria) – specialists on 20th century European art, focusing on works of French and German classical modern art.
Invaluable is the premiere sponsor for TEFAF NEW York Fall. The beneficiaries of the Opening Night Reception on October 27 will be The Society of Memorial Sloan Kettering Cancer Center and the cultural programs produced by the Park Avenue Armory.
Complete 2017 TEFAF New York Fall Exhibitor List
• A La Vieille Russie
• A.Aardewerk Antiquair Juwelier
• Adam Williams Fine Art Ltd.
• Agnews
• Alberto Di Castro
• Alessandra Di Castro
• Åmells
• Antiquariaat FORUM BV
• Ariadne Galleries
• Aronson Antiquairs
• Axel Vervoordt
• Benappi Fine Art
• Bernard Goldberg Fine Arts
• Blumka Gallery
• Burzio
• Cahn International
• Galerie Canesso
• Carlo Orsi – Trinity Fine Art
• Caylus Gallery
• Charles Ede
• Galerie Chenel
• Christophe de Quénetain
• Colnaghi
• Daniel Crouch Rare Books
• Daniel Katz Gallery
• Daxer & Marschall Kunsthandel
• De Jonckheere
• Galerie Delalande Paris
• Didier Aaron, Inc.
• Dr. Jörn Günther Rare Books AG
• Eguiguren Arte de Hispanoamérica
• Elle Shushan
• Erik Thomsen Gallery
• French & Company LLC
• Gregg Baker Asian Art
• Haboldt · Pictura
• Hemmerle
• Heribert Tenschert – Antiquariat Bibermuehle AG
• Hirschl & Adler Galleries
• Galerie Kevorkian
• J. Kugel
• Jack Kilgore & Co., Inc
• Jaime Eguiguren – Arte y Antigüedades
• Jean-Luc Baroni Ltd
• Joan Wijermars
• Jorge Welsh works of Art
• Julius Böhler Kunsthandlung
• Koopman Rare Art
• Kunstgalerij Albricht BV
• Kunsthandel Mehringer
• Kunstkammer Georg Laue
• Les Enluminures
• Galerie Eric Coatalem
• Lillian Nassau LLC
• Littleton & Hennessy Asian Art
• Lowell Libson Ltd
• MacConnal-Mason Gallery
• Maria Kiang Chinese Art
• Michele Beiny
• Mireille Mosler Ltd.
• Moretti Fine Art
• Mullany
• Otto Jakob
• Otto Naumann Ltd.
• Galerie Perrin
• Peter Finer
• Phoenix Ancient Art
• Primavera Gallery NY
• REZA
• Galerie G. Sarti
• Richard Green
• Rob Smeets Gallery
• Robilant+Voena
• Roebbig Muenchen
• Ronald Phillips
• Rupert Wace Ancient Art
• Galerie Sanct Lucas
• S. J. Shrubsole, Corp.
• Safani Gallery Inc
• Sam Fogg
• Shapero Rare Books Ltd
• Siegelson
• Talabardon & Gautier
• Taylor | Graham
• Thomas Colville Fine Art
• Thomas Salis
• Tomasso Brothers Fine Art
• Vanderven Oriental Art
• Véronique Bamps
• Galeria Virgilio
• Wallace Chan
• Wartski
About TEFAF
TEFAF is a not-for-profit foundation acting as an expert guide for both private and institutional collectors in a global art marketplace, and inspiring lovers and buyers of art everywhere. TEFAF now runs three Fairs internationally: TEFAF Maastricht, TEFAF New York Fall and TEFAF New York Spring.
About TEFAF New York
A joint venture between TEFAF and Artvest Partners, TEFAF New York was founded in early 2016 to host two annual art fairs in New York at the Park Avenue Armory, TEFAF New York Fall and TEFAF New York Spring. Each Fair feature over 90 leading exhibitors from the around the globe. Tom Postma Design, celebrated for its innovative work with leading museums, galleries, and art fairs, has developed designs for the Fairs that interplay with the spectacular spaces while giving them a lighter, contemporary look and feel. Exhibitor stands will flow throughout the Armory's landmark building encompassing the Wade Thompson Drill Hall and extending to both the first and second floors of the Armory's period rooms, creating a Fair of unprecedented depth and impact in New York City.
TEFAF New York Spring 2018 will be held May 4 through 8, 2018.
TEFAF Maastricht
TEFAF Maastricht, the world's leading art and antiques air, champions the finest art dealers and experts from around the world. It was the first art fair to be run by dealers for dealers, and inspires lovers and buyers of art everywhere. TEFAF is a not-for-profit foundation acting as an expert guide for both private and institutional collectors in the global art marketplace. The 31st edition of TEFAF Maastricht will be held in the Maastricht Exhibition & Congress Centre from March 9-18, 2018.
Since 2005, TEFAF has been supporting research and international collaboration by means of a special Chair of Oncology at the research institute GROW, the School for Oncology and Developmental Biology at the Maastricht University Medical Centre.
About Artvest
Artvest Partners LLC is an independent art consultancy founded by Jeff Rabin and Michael Plummer that counsels private clients, museums, foundations, and Fortune 500 companies on valuations, market trends, acquisitions, dispositions, and business strategies related to art. Additionally, Artvest arranges art financing for private collectors and dealers. Since its founding in 2009, Artvest has guided clients from around the globe on projects in the billions of dollars. In 2014, Artvest was an Expert Witness for the Detroit Institute of Arts and the City of Detroit in the City's Chapter 9 bankruptcy trial. From 2014 to 2016, Artvest owned and managed Spring Masters, an art fair held annually in May at the historic Park Avenue Armory. www.artvest.com
The Opening Night of TEFAF New York Fall
The beneficiaries of the Opening Night on October 27th will be The Society of Memorial Sloan Kettering's patient care, research, and education programs at MSK; as well as the acclaimed cultural programs produced by the Park Avenue Armory. TEFAF New York will release more information about the programming and partnerships with prominent and upcoming international cultural players in the next few months. Opening Night tickets will be available for purchase by calling +1 212.639.7972.
The Society of Memorial Sloan Kettering
The Society of Memorial Sloan Kettering (MSK), founded in 1946, is a volunteer-led organization within MSK dedicated to promoting the well-being of patients, supporting cancer research, and providing public education on the early prevention, detection, and treatment of cancer. For more information, please visit www.thesocietyofmskcc.org.
About TEFAF's Sponsors:
Invaluable, TEFAF's Marquee Sponsor, is the world's leading online marketplace for buying fine art, antiques and collectibles. Working with more than 4,000 of the world's premier auction houses, dealers and galleries, Invaluable helps buyers from nearly 200 countries connect with the things they love. With best-in-class online bidding technology, along with a fixed-price retail platform, Invaluable provides sellers with e-commerce and marketing solutions, as well as auction management software.
Athena Art Finance
Launched in October 2015 with $280 million of equity capital led by the Carlyle Group and investors of the private equity unit of the Pictet Group, Athena is an independent specialty finance company, dedicated to serving the financing needs of the global art market. Building upon the strength of its founding shareholders, The Carlyle Group and investors of the private equity unit of the Pictet Group, Athena specializes in lending solutions secured by blue-chip fine art collections.
TEFAF Week: TEFAF NEW YORK FALL is the centerpiece of TEFAF Week, a week-long celebration of art and cultural events in New York scheduled to coincide with the Fair.
For further information:
TEFAF
Broekwal 64, 5268 Hd Helvoirt – The Netherlands
Telephone +31 411 64 64 42, e-Mail Press@Tefaf.com
The Netherlands /Belgium/Global
TEFAF: Jan Peter Verhagen, jp.verhagen@tefaf.com, +31 411 760 023
China
Xiaoling Xu, Collectioninchina@163.com, +86 138 1731 2289
France/Monaco/Switzerland
Gaëlle De Bernède, Gaelledebernede@gmail.com, +33 175434680
Germany
Britta Fischer, bfpr@brittafischer-pr.com, +49 611300877
Italy
Roberta Barbaro, Gestione3@Studioesseci.net, +39 049663499
Latin America
Graciela Prosperi, Graciela@Argentinaculturalservices.ni, +31 6 52600055
United Kingdom
Lucy Barry, Lucy@Goldensquared.com, +44(0)20 7439 2822
USA
Josh Schoenfelder, Js@Sharpthink.com, +1 212 829 0002
Fair contacts:
TEFAF
Broekwal 64
5268 HD Helvoirt
The Netherlands
+31 411 64 50 90
TEFAF New York
1325 Avenue of the Americas, 28th Floor
New York, NY 10019
USA
+1 212 3704602
TEFAF New York Fall
October 28 – November 1, 2018
The Park Avenue Armory
643 Park Avenue
New York, NY 10065
Note for editors:
Go to www.tefaf.com/press for press releases and high-resolution images
Please visit www.tefaf.com for Opening Hours, Directions and Tickets
Cartella Stampa e Immagini
Testi Allegati
Un primo sguardo a TEFAF New York Fall
Immagini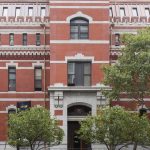 Avvertenze relative al copyright delle immagini / Copyright notice
Le immagini qui riprodotte sono state fornite allo Studio Esseci sas dagli Organizzatori dell'evento, ad esclusivo utilizzo collegato alle esigenze di Ufficio Stampa dell'iniziativa medesima. La possibilità di "scaricare" queste immagini è riservata unicamente al fine di corredare con le stesse, servizi, articoli, segnalazioni inerenti l'iniziativa cui si riferiscono. Qualunque indebito utilizzo è perseguibile ai sensi di Legge ad iniziativa di ogni avente diritto.
The images featured in this page have been supplied to Studio Esseci sas by the Organizers of the event, for uses connected solely with the Press Agent requirements of the event itself. You are only entitled to download these images if the purpose of this download is to use the images as illustrations for articles, reviews or listings of events published in this site. Any other use of said images will be considered a violation of copyright, leading to prosecution to the full extent of the law.